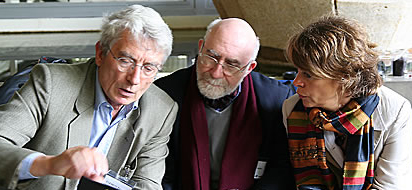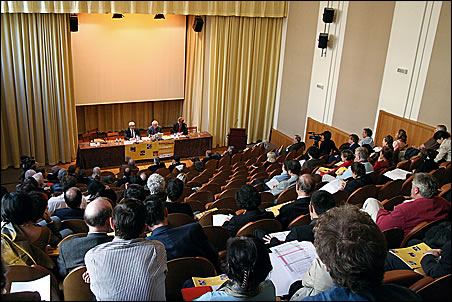 Monday June 26th at 9:30 am - Introduction to the 6th FNASIC: Frédéric Mion, Director of Sciences Po Paris, Patrice Bourdelais, Director of the InSHS of CNRS, Sébastien Lechevalier, Director of GIS Asie and Jean-François Huchet, Vice- Director of GIS Asie.
Monday, June 26 at 12:30 pm - Speech by Christine Musselin, Scientific Director of Sciences Po, to present the 30th Conference of the Society for the Advancement of Socio-Economics (SASE) to be held in Kyoto in 2018.
Monday, June 26 at 16:00 pm - Presentation of the Paroles d'Asie, a "patrimonial" series of convivial dialogues between senior researchers whose specialization is Asia and the Pacific studies. Our intention is not only to memorialize the voices and faces elucidated by our research, but also — and above all else — to bring to light the emotions and passions that guided their investigations. By sharing extracts of these discussions, as well as the images that accompany our work, this workshop will highlight the importance of the use of images as a tool for the diffusion of knowledge.
Round tables :
The round table organized by young researchers from GIS Asia: Fleur Chabaille and Julie Remoiville (Wednesday 28 June at 11:45 am) with Gilles Guiheux, director of CESSMA, Christophe Jaffrelot, former director of the CNRS section 40 and Nga Bellis, PhD student and representative of Association of Young Researchers in History - on the subject "Young researchers and research in Asian studies: challenges and prospects".
Speakers for the keynote sessions: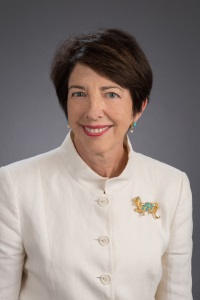 Susan L. Shirk's presentation will be about: "US-China relations are at a precarious point", on Monday 26 June at 10:00 am.
Under Xi Jinping administration, China is acting more assertively in Asia, more mercantilist in its economic strategies, and more authoritarian in its domestic politics, while at the same time the Donald Trump administration is questioning some of the fundamental understandings that have undergirded stable relations since the Nixon administration and promising much tougher trade and investment policies. What are the risks the two countries face? And in what ways should they both adjust their strategies to achieve a mutually beneficial relationship.
Susan Shirk is the Chair of the 21st Century China Program and Research Professor at the School of Global Policy and Strategy at the University of California - San Diego. She is also director emeritus of the University of California's Institute on Global Conflict and Cooperation (IGCC). Susan Shirk first visited China in 1971 and has been teaching, researching and engaging China diplomatically ever since. From 1997-2000, Shirk served as Deputy Assistant Secretary of State in the Bureau of East Asia and Pacific Affairs, with responsibility for China, Taiwan, Hong Kong and Mongolia. In that capacity she was responsible for coordinating all aspects of US policy toward China; helped plan Jiang Zemin's 1997 state visit to the U.S., Bill Clinton's 1998 state visit to China, and Zhu Rongji's official visit to the U.S. in 1999; and participated in the negotiations for China's accession to the World Trade Organization.In 1993, she founded, and continues to lead, the Northeast Asia Cooperation Dialogue (NEACD), a Track 1.5 forum for discussions of security issues among defense and foreign ministry officials and academics from the U.S., Japan, China, Russia, South Korea and North Korea. Shirk's publications include her books, China: Fragile Superpower; How China Opened Its Door: The Political Success of the PRC's Foreign Trade and Investment Reforms; The Political Logic of Economic Reform in China; Competitive Comrades: Career Incentives and Student Strategies in China; and her edited book, Changing Media, Changing China.In 2015, the UC-San Diego chancellor awarded Susan Shirk the Revelle Medal for extraordinary service to the campus. The Girl Scouts named her one of San Diego's "Cool Women" in 2016. Shirk served as a member of the U.S. Defense Policy Board, the Board of Governors for the East-West Center (Hawaii), the Board of Trustees of the U.S.-Japan Foundation, and the Board of Directors of the National Committee on United States-China Relations. She is a member of the Trilateral Commission, the Council on Foreign Relations, and an emeritus member of the Aspen Strategy Group. Dr. Shirk received her BA in Political Science from Mount Holyoke College, her MA in Asian Studies from the University of California, Berkeley, and her PhD in Political Science from the Massachusetts Institute of Technology.
Susan Shirk will talk about: US-China relations are at a precarious point.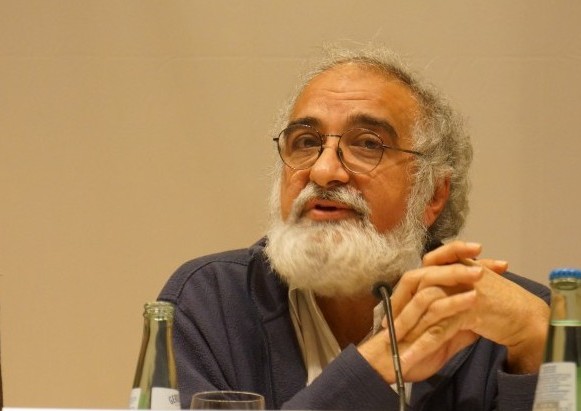 The title of Dhruv Raina's conference, which will be held on Monday 26 June at 11:30 am, is: "Aspects of the Mainstreaming of Indigenous Knowledge and Science: The Emergence of an Interdisciplinary Field"

The last three decades have been witness to discussions in academic and policy circles, the field of development studies, social activists and NGOs on indigenous knowledge and indigenous science. Evidently, the term connotes quite different things among these different constituencies, and as I have argued elsewhere, taking the case of South Asia, varies with national contexts as well. Following the vocation of the concept, it could be argued that the Bangalore Communiqué of 1999 and the more recent UNESCO Science Report: Towards 2030 are two important policy and institutional landmarks in the history of a now emerging interdisciplinary field of research displaying all the features of any interdisciplinary field. The present talk reviews the recent history of this widely constituted field of investigation – ranging from the anthropology of knowledge, to climate change studies, to alternate medicine, agricultural sciences, to geography, land, water and natural resource management – commencing with an epistemological reorientation of the history of sciences to the history of knowledge(s), and the institutional interventions that have produced a hyper interdisciplinarity that fans out into discourses on sustainability, biodiversity and cosmopolitics, and development itself. This hyper interdisicplinarity is in turn supported by the proliferation of specialized journals often supported and managed by scientific societies. This form of institutionalization draws these variety of knowledge forms into the mainstream of scientific practices, even though within the world of sciences they are still at the periphery.
Dhruv Raina is Professor at the Jawaharlal Nehru University, New Delhi. He studied physics at Indian Institute of Technology, Mumbai and received his Ph.D. in the philosophy of science from Göteborg University. His research has focused upon the politics and cultures of scientific knowledge in South Asia. He has co edited Situating the History of Science: Dialogues with Joseph Needham (1999) and Social History of Sciences in Colonial India (2007), Science between Europe and Asia (2010). Images and Contexts: the Historiography of Science and Modernity (2003) was a collection of papers contextualizing science and its modernity in India. S.Irfan Habib and he co-authored Domesticating Modern Science (2004). His most recent book is Needham's Indian Network (2015). He has been a Fellow of the Wissenschaftskolleg zu Berlin, a Visiting Faculty at the Max Planck Institute for the History of Science, Berlin; Maison.des Sciences de l'Homme and Université de Paris Diderot, Paris; the ETH, Zurich and Caius and Gonville College and Centre for Research in the Arts, Humanities and Social Sciences, Cambridge University, UK. In addition to which he was the first incumbent of the Heinrich Zimmer Chair for Indian Philosophy and Intellectual History at Heidelberg University.
Dhruv Raina's presentation will be about: Aspects of the Mainstreaming of Indigenous Knowledge and Science:The Emergence of an Interdisciplinary Field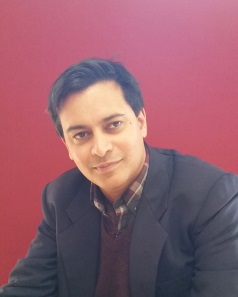 Rana Mitter's presentation will be about: "China's changing wartime past and how it will affect the future: history, memory and politics in China today", on Tuesday 27 June at 11:00 am
Beijing's policies continue to dominate the news in the Asia-Pacific region. Will China and Japan clash in the seas of East Asia? Will China be able to implement social welfare policies that will calm dissent and social unrest? Why did it take so long for China to become such a major power? One unexpected but crucial story that helps illuminate these different questions is the wrenching history of China's experience during World War II, in the epic war against Japan from 1937 to 1945. Over 14 million Chinese died and some 80 million became refugees during those years. This lecture will explore how the battered China of wartime became today's superpower in the making – and why. It explores the often-forgotten history of China's wartime experience and shows how memory of the war has been used to change domestic and international politics in the present day. It shows that local identity, international relations and China's sense of nationalism are all deeply affected by changing ways of thinking about the wartime past, and that the changing memory of war continues to constitute a central part of China's engagement with Asia and the world.
Rana Mitter is Deutsche Bank Director of the University China Centre at the University of Oxford, where he is Professor of the History and Politics of Modern China. He is the author of several books, including A Bitter Revolution: China's Struggle with the Modern World (Oxford, 2004) for which he was named Times Higher Young Academic Author of the Year. His most recent book China's War with Japan, 1937-45: The Struggle for Survival (Penguin, 2013) won the 2014 RUSI/Duke of Westminster's Medal for Military Literature, was named as a 2013 Book of the Year in the Financial Times and the Economist and was named a 2014 Choice Outstanding Academic Title. In the UK he is a regular presenter of the arts and ideas programme Free Thinking on BBC Radio 3. He comments regularly on contemporary Chinese politics and society in media around the world, and his reviews and essays have appeared in newspapers including the Financial Times, International New York Times, Guardian, Telegraph, Caijing, and Outlook (India). He was elected a Fellow of the British Academy in 2015.
Rana Mitter will talk about: China's changing wartime past and how it will affect the future: history, memory and politics in China today.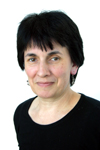 Ingeborg Baldauf's conference will be on the following theme: "Bring Central Asia back into Asia", on Tuesday 27 June at 11:45 pm.
Central Asia in a broad understanding, that is, Central Inner Eurasia from the Caucasus to Western Siberia and from the Southern Ural Mountains to the Himalayas, lies at the intersection of a number of scholarly fields – Turkology, Iranian, Chinese, Russian/Soviet, Islamic, and Buddhist Studies. Central Asian/Eurasian Studies, in homology with the geographical area they are dealing with, are thus located at a crossroads of various thematical and disciplinary trajectories. Interestingly however, within the larger framework of Asian Studies the heartlands of the continent have only occasionally played a major role. This contribution attempts to identify some points in the history of science when Central Asia was clearly "part of Asia", and others when it was not. It also attempts to find out which disciplines are more likely to integrate the core into the total, and which ones are perhaps prone to isolate the two from one another. In conclusion, the speaker will put forward some ideas on why and how to balance out Central Asian Studies between areanist, disciplinary, and cross-/trans- approaches.
Ingeborg Baldauf received her doctoral degree in Turkology and Islamic Studies at the University of Vienna, Austria, and took her habilitation (with a book on script reforms among Turkic-speaking peoples in Imperial Russia and the Soviet Union) at Bamberg University, Germany. After working as a professor in Islamic Studies at the University of Freiburg, Germany, she finally came to Humboldt Universitaet zu Berlin, where she has been a full professor of Central Asian Languages and Cultures since 1995. Additional affiliations included a short-term director position of the Berlin Centre of Modern Oriental Studies and a guest professorship at the Faculty of Uzbek Language and Literature of the Uzbek National University, Tashkent. Research in Uzbekistan, Afghanistan, Tatarstan and Tajikistan (medieval and early modern literature, folklore, local Islam, oral history, Uzbek dialects).
Ingeborg Baldauf's presentation will be about:Bring Central Asia back into Asia.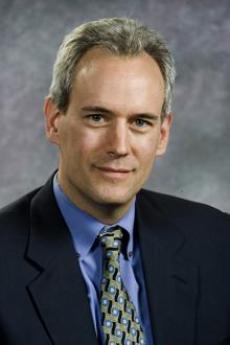 Steven K. Vogel's presentation will be about "Marketcraft Japanese-Style: What Japan Tells Us About the Art of Making Markets", on Wednesday 28 June at 11:00 am.
As the Japanese economy shifted from boom to bust after 1990, opinion leaders grew critical of the Japanese economic model, calling for a dramatic shift toward the liberal market model of the United States. But what would it really take for Japan to "liberalize" its economy? Japan provides a critical test case that illustrates what market development really entails. According to the market liberal paradigm, the diagnosis and prescription for Japan would be simple: the government should just stop interfering and the free market would flourish. In fact, however, the Japanese government would have to do more, not less, to enhance competition and to empower markets. The government would have to build up the legal and regulatory infrastructure to support more competitive labor, finance, and product markets. The Japanese case illustrates the complex mix of laws, regulations, practices, and norms that sustain a modern market economy, and the range of measures required to enhance market competition. This talk briefly reviews the core features of Japan's postwar model (1945-80); examines market reforms since 1980; and discusses what it would take for Japan to transform into a liberal market economy. It demonstrates that the Japanese government and industry have enacted incremental reforms in many areas – but that Japan has not converged upon the liberal market model. Moreover, it concludes that government and industry were probably wise not to adopt more drastic reforms that would have been more disruptive, and might have undermined Japan's institutional strengths even further.
Steven K. Vogel is the Il Han New Professor of Asian Studies and a Professor of Political Science at the University of California, Berkeley. He specializes in the political economy of the advanced industrialized nations, especially Japan. He is the author of Japan Remodeled: How Government and Industry Are Reforming Japanese Capitalism (Cornell, 2006) and co-editor (with Naazneen Barma) of The Political Economy Reader: Markets as Institutions (Routledge, 2008). His earlier book, Freer Markets, More Rules: Regulatory Reform in Advanced Industrial Countries (Cornell, 1996), won the Masayoshi Ohira Memorial Prize. He also edited his mother's book, Suzanne Hall Vogel, The Japanese Family in Transition: From the Professional Housewife Ideal to the Dilemmas of Choice (Rowman & Littlefield, 2013), and a volume on U.S.-Japan Relations in a Changing World (Brookings, 2002). He is currently working on a book, tentatively entitled Marketcraft, that argues that markets need rules not simply to protect people and the environment from collateral damage but to function effectively in the first place. It explores why viewing markets as institutions that are deeply embedded in law, regulations, practices and norms is essential to understanding recent developments in advanced economies such as the United States and Japan. Vogel won the Northern California Association of Phi Beta Kappa Teaching Excellence Award in 2002, and the UC Berkeley Faculty Award for Outstanding Mentorship of Graduate Student Instructors in 2005. He has been a columnist for Newsweek-Japan and the Asahi Shimbun, and he has written extensively for the popular press. He has worked as a reporter for the Japan Times in Tokyo and as a freelance journalist in France. He has taught previously at the University of California, Irvine and Harvard University. He has a B.A. from Princeton University and a Ph.D. in Political Science from the University of California, Berkeley.
Steven K. Vogel's conference will be on the following theme: Marketcraft Japanese-Style: What Japan Tells Us About the Art of Making Markets.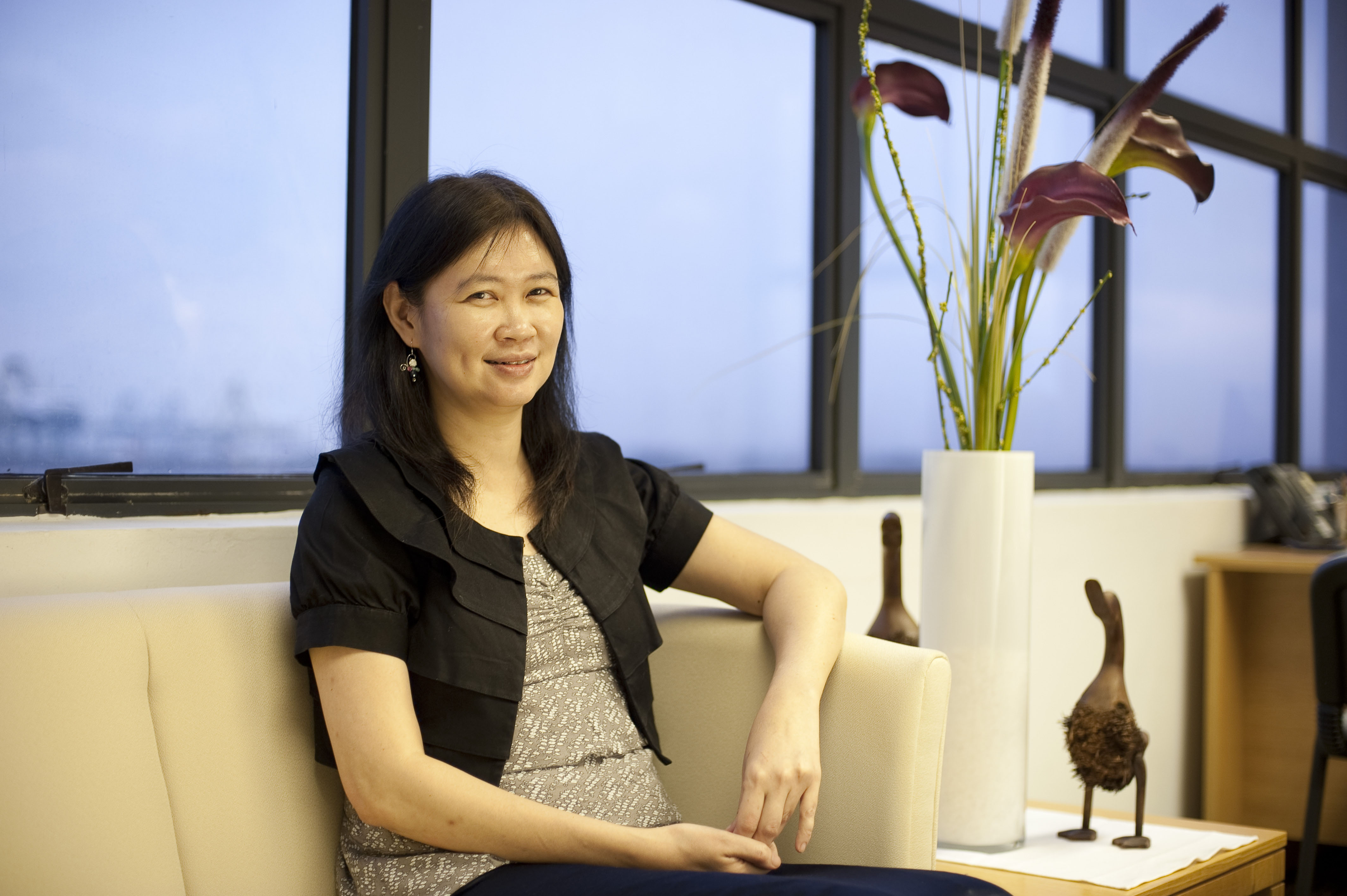 The title of Brenda S.A. Yeoh' conference, which will be held on Wednesday 28 June at 14:00 pm, is: "Mobile-but-not-free subjects? gendered mobilities in Southeast Asia."
As a region that has experienced major socio-political and economic transitions in recent decades, Southeast Asia provides a rich and variegated terrain to explore the gendered lives and experienc­es of men and women in a globalizing world of increased migrations and mobilities. Relations of equality and complementarity between Southeast Asian men and women have long been thought to be a re­gional characteristic but much has changed in recent times. Deeper incorporation of the region into the global world or­der provides a mobile context shaping the gendered experiences and micropolitics that men and women sustain in reproducing and resist­ing socio-cultural change and economic development. By the closing decades of the twentieth century, Southeast Asian women, in particu­lar, have seen their lives transformed by rapid but uneven economic growth and development, the penetrating reach of global capital and international business, the strengthening of economic-cum-cultural nationalisms, the rise of the so-called migration industry, the accelerated pace of urbanization, downward trends in fertility, rapid ageing and the increasing feminization of labour migration in the region. Women in Southeast Asia are on the move – as daughters and mothers, wives and workers – often under paradoxical conditions where they are 'mobile-but-not-free'. At this time of gender-differentiated mobilities, Southeast Asian men are also experiencing pressures to perform masculine subjectivi­ties differently or more flexibly, even if deep-seated transformations in gender ideologies or scripts are more resistant to change.
Brenda S.A. Yeoh is Professor (Provost's Chair), Department of Geography, as well as Vice Provost (Graduate Education), National University of Singapore. She is also the Research Leader of the Asian Migration Cluster at the Asia Research Institute, NUS. Her research interests include the politics of space in colonial and postcolonial cities, and she also has considerable experience working on a wide range of migration research in Asia, including key themes such as cosmopolitanism and highly skilled talent migration; gender, social reproduction and care migration; migration, national identity and citizenship issues; globalising universities and international student mobilities; and cultural politics, family dynamics and international marriage migrants. Her latest book titles include The Cultural Politics of Talent Migration in East Asia (Routledge, 2012, with Shirlena Huang); Migration and Diversity in Asian Contexts (ISEAS press, 2012, with Ah Eng Lai and Francis Collins); Return: Nationalizing Transnational Mobility in Asia (Duke University Press, 2013, with Biao Xiang and Mika Toyota); Transnational Labour Migration, Remittances and the Changing Family in Asia (Palgrave Macmillan, 2015, with Lan Ahn Hoang); as well as a paperback reprint of her book, Contesting Space in Colonial Singapore: Power Relations and the Urban Built Environment (originally published in 1996 by Oxford University Press).
Brenda S.A. Yeoh's presentation will be about:
Mobile-but-not-free subjects? gendered mobilities in Southeast Asia.
>> download the list of Panel Themes
>> download the Panels Schedule