Practical information > Address and directions

All three days of the congress will be held on the premises of Sciences Po:
27 Rue Saint Guillaume, 75007 Paris
Métro line 10 - Station Mabillon
Métro ligne 12 - Station Rue du Bac
Métro ligne 4 - Station Saint Germain-des-Près
Bus lignes 39,95 : Station Saint Germain-des-Près
Bus ligne 63 : Station Saint Guillaume
Bus lignes 63, 68, 83, 84, 94 : Station Varenne-Raspail
***********************************************************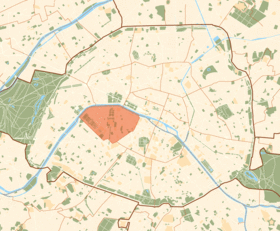 The 7th arrondissement of Paris: is situated on the Rive Gauche—the "Left", or Southern bank of the River Seine.
This central arrondissementincludes some of the major tourist attractions of Paris, such as the Eiffel Tower, the Hôtel des Invalides and a concentration of such world-famous museums as the Musée d'Orsay, Musée Rodin, and the Musée du quai Branly.
It contains a number of French national institutions, among them the French National Assembly and numerous government ministries, it is also home to many foreign diplomatic embassies.
Interior plan of Sciences Po :